OUR CRAFT CONNECTION IS A COMMUNITY WITH AN IMPORTANT MISSION.
One of the nurses at Albany Medical Center requested flannel hearts to be made for the NICU (intensive care unit for babies). These babies are not able to spend the normal amount of time being held by their parents because they are in the hospital all day. Even when Mom and Dad are at the hospital the child has to be hooked up to machines. The nurses do every thing possible to make cuddles happen, but the babies are lying by themselves more than anyone would like. We make these flannel hearts and then Mom lays the flannel heart on her chest while holding her baby. The flannel heart stays with the baby at the NICU and has Mom's scent on it. It is our hope and prayer that these hearts bring comfort to both mother and baby. We are the only ones making these hearts. If we can make enough we would like to start giving them to St. Peter's Hospital as well.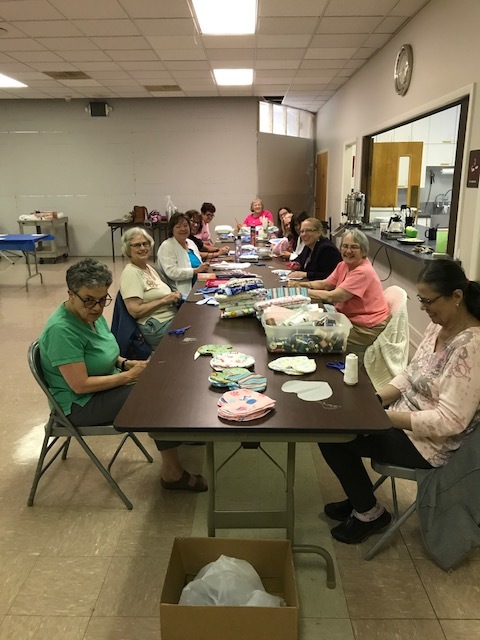 WE WOULD LOVE TO HAVE YOU JOIN US. Some of us crafters bring our machines to do the sewing. The rest of us trace, pin, cut, turn them inside out, hand-stitch, and iron the hearts. Easy, quick, fun. All supplies are provided. It's an evening of great satisfaction as we talk, laugh, and craft to extend God's love to these mothers and babies.
If you would like to know the next time we get together please contact Diane at dmaben818@gmail.com