This is where Our Community Gathers in Delmar NY
We are located in the heart of Bethlehem in Delmar NY. If you are familiar with Delmar we are on the big corner of Elm Ave between the 32 bypass and Delaware Ave. If you are not familiar with Delmar we are located at 85 Elm Ave, Delmar NY.
Come Join us.
We really want you to. We offer worship services every Sunday and we have options for you. For most people, our worship service is the first connection point into our community. Come and meet us and feel free to ask questions. All of our services are about 60 to 70 minutes long. There will be opportunities for fellowship before and after.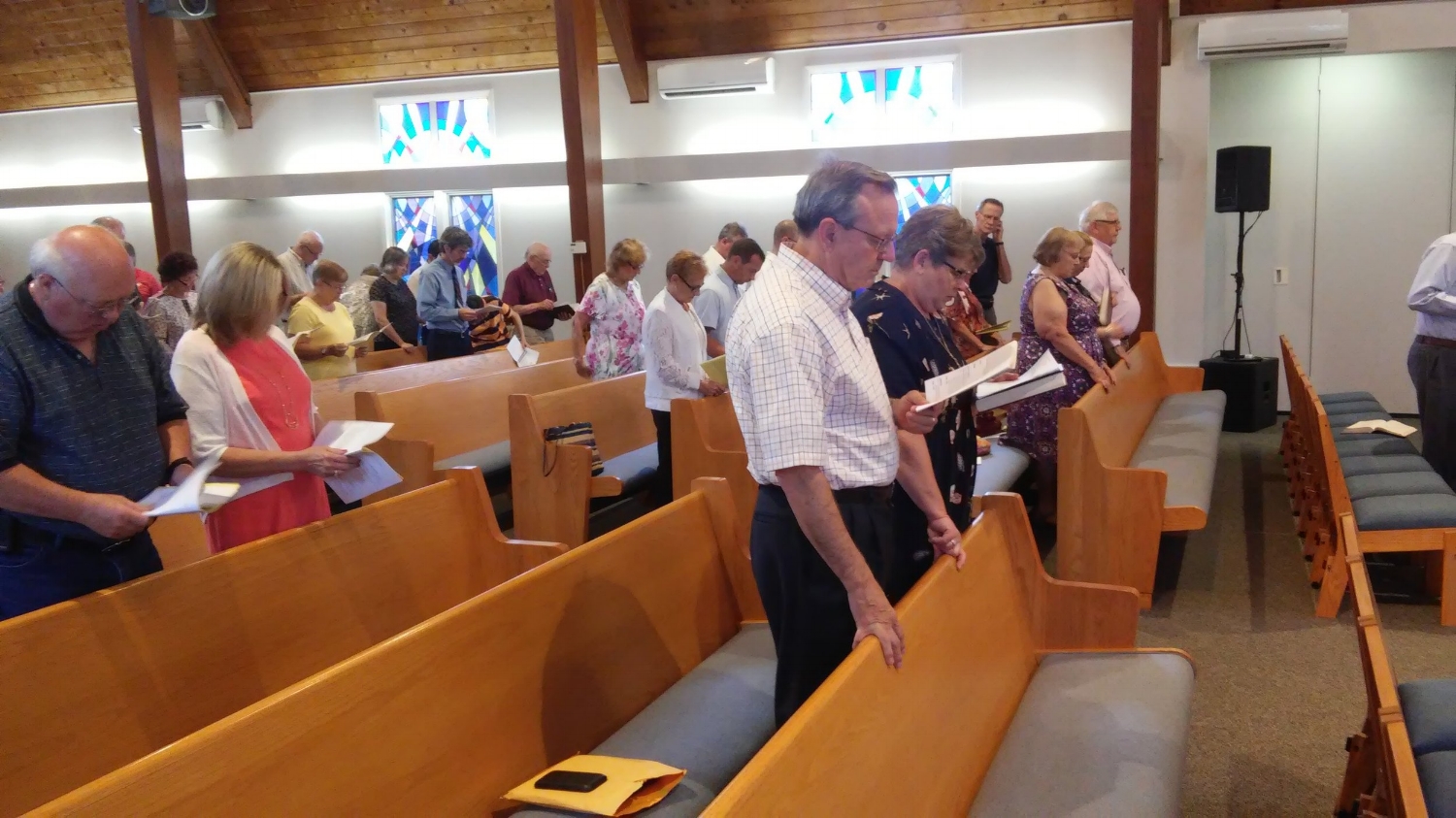 Hey! we know you have questions...
What about my kids? Bring them. They are encouraged to be in the services. We don't mind a little noise; in fact, we like it and want our kids to learn to be in worship. This takes time though. To help, in our contemporary service we have a kids' corner and in traditional service we have pew bags. We also have a fully-trained nursery staff. We have a Sunday School program for ages 2 through high school as well as adult Bible studies between services.
How should I dress? If you want to fit in, you will see people around you wearing anything from suits to shorts and t-shirts. We want you to come in the way that you are most comfortable.
What will be expected of me if I attend? Nothing. Seriously, we are just glad to have you come. There will be opportunities to connect with us, and talk with people yet, you are welcome to just scope us out. There will be an opportunity to give an offering but, that is up to you. We are glad to offer our services and our friendship with no expectations.